It's always a thrill to photograph an artist in private show, performing in an intimate venue just a couple hundred of their diehard fans. That was the scene for B.o.B's recent performance at the iHeartRadio Theater in NYC.
Photographer's Notes:
Cameras Used:
Lenses Used:
I shot this gig around ISO 3200 — no sweat for the Nikon D800, which I find excellent at high ISO. Lighting for this show was with the house lights — nothing too crazy in terms of production, but plenty nice for such an intimate venue.
For this show, I used the trio of my f/2.8 zooms — the Nikon 14-24mm f/2.8, Nikon 24-70mm f/2.8 and Nikon 70-200mm f/28 VR II. Out of these lenses, the Nikon 24-70mm f/2.8 was really my most-used lens — it provided a nice range for the stage-front work here.
One tricky thing here was sharing the front of the stage with video using a steadicam, so it meant shooting from either side of the stage — never truly in the middle. For hip hop artists like B.o.B., I think this worked out just fine, as I'm always seeking clean sight lines over a face full of mic!
My Camera DSLR and Lenses for Concert Photography
Nikon D850:
I use two Nikon D850 for my live music photography. A true do-it-all DSLR with amazing AF, fast response, and no shortage of resolution.
Nikon 24-70mm f/2.8:
For most gigs, the 24-70mm is my go-to lens. Exceptional image quality at wide apertures and super-functional range.
Nikon 70-200mm f/2.8 VR:
A perfect pair to the Nikon 24-70mm f/2.8, I can basically shoot any job with the midrange and this lens. Superb image quality.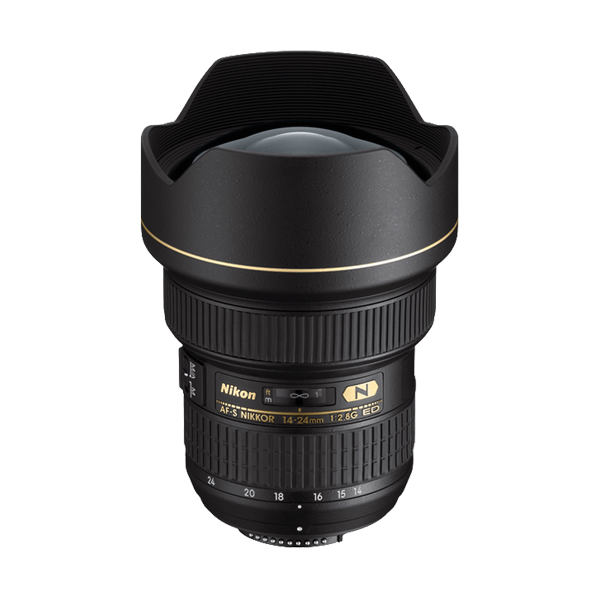 Nikon 14-24mm f/2.8:
Ultra-wide perspective, ridiculously sharp even wide open at f/2.8. I love using this lens up-close and personal, where it excels.
Help Support www.ishootshows.com
If this article or any other content on www.ishootshows.com was helpful to you, please consider supporting this site and grabbing your next photo gear purchase through one of my affiliate links: